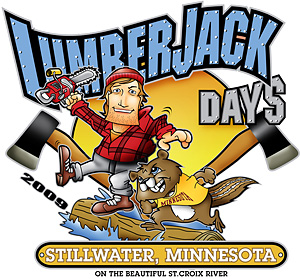 Below is an invite from our friend Cindy Westrup to join Representative Matt Dean in walking the Lumberjack Days Parade in Stillwater, MN this Sunday, July 26th. I will be there and I hope you can make it!
Dear Friends,
Sunday is Stillwater's Lumberjack Parade, and we will be there with Rep. Matt Dean!  We need walkers, riders, and people to use the giant bubble wands!  Will you join us?
What:  Stillwater's Lumberjack Parade
When:  Sunday, July 26
12:00 p.m. – Decorate the float
1:00 p.m. – Parade Starts
Where:  We line up in the first third of the
parade,
so

we will start and end
* * *

Line-up is # 13, on Churchill

* *
How:    Bring kids, dogs, roller blades,
bikes, scooters, strollers, walking
shoes, funny hats, wear your Matt
Dean shirt, etc.
The float will have plenty of room for anyone choosing not to walk.
We will provide refreshments, cold water, Matt Dean shirts – if you don't have one, signs, and bubbles!  We will also give everyone rides back to their cars!
Please let us know you are coming to support Matt.  Call Laura Dean at 651-429-8449  OR  email Cindy Westrup at lu@usfamily.