SD52 – RPM Fall Freedom Festival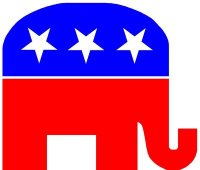 Senate District 52 is hosting the Fall Freedom Festival on Saturday, October 10th to raise money for the district. The money raised will go to help fund Republican candidates' campaigns, host educational public forums, and much more! Everyone is invited and you are guaranteed to have a great time! Come support our grassroots base, listen to great speakers, and bring the whole family for some good old-fashioned family fun!
When and Where:Saturday, October 10th 3:00pm to dusk at  22200 Meadowbrook Avenue North Scandia, MN 55073
Keynote Speakers:Twila Brase, Phil Krinkie, Barb Davis White
Notable Invitees:Rep. Michele Bachmann, Sen. Ray Vandeveer, Rep. Matt Dean, Rep. Bob Dettmer, State Party Officers & 2010 Gubernatorial Candidates
Activities:  hay rides, games, and much more!
 Cost: Entry $5/person, $20 max per family. Food: Hot dogs, burgers, and ribs ranging from $2.50 – $10.00.
For More Information, Please Contact: SD52 Chairman Bob Swinehart at [email protected]