Comments from Washington County Commissioner Lisa Weik
Hello everyone! I have been posting information on the recent happenings of the Washington County Board and have received a comment on one of my postings from Washington County Commissioner Lisa Weik. Commissioner Weik's comments are in fact directed toward Mark Nicklawske, regional editor of the articles that I posted. I thought I would share her comments with everyone in order to hear her side of the story. Lisa Weik is a well respected member of Washington County Republican Women, and we applaude her efforts on the board. It is also great to have a commissioner taking notice of the discussions going on around the community  and creating a dialogue between the board and the people of Washington County.
_________________________________________________________________________
Dear Mark Nicklawske (Regional Editor):
Please FOLLOW my work as a county commissioner at http://www.TWITTER.com/LisaWeik (or book-mark to your Favorites folder and check my twitter-feed from time to time).
I believe that to achieve better accountability and transparency for public servants, ALL elected office holders should be REQUIRED to post their schedules and discuss votes on TWITTER, or other social media.
And thank you for your posts on this website regarding local govt budget issues. But I would urge caution by only focusing on negative energy reported at public meetings.
My business-like conduct at the county early fall budget workshops didn't get much press. And the high-energy Nov county budget workshop energy that you have focused on in past blogs was only the "post-game show" after the REAL work for holding the lid on property taxes was done by me in Washington County at the SEPT 15, 2009 board meeting where I voted to cut taxes during the PRELIMINARY LEVY vote.
The preliminary levy is important b/c the levy usually does not change (decrease) from what is set three months prior to the final budget vote taken in Dec.
In order to have a more complete picture of events, please note the following:
On Sept 15, 2009 I was the LONE VOTE for a 0% Levy increase. Five (5) of five commissioners were present at the 9/15 board meeting. I also asked staff on 9/15/09 to bring $850,000 dollars in budget cuts to the Dec meeting (to cancel out a 1% increase for the Land +Water Legacy Program). That got ZERO media coverage.
I repeat: I asked for $850,000 dollars in tax cuts at the Sept 15, 2009 preliminary budget meeting and was the ONLY commissioner to do so….
see http://www.TWITTER.com/LisaWeik
All of this was documented in Sept on my TWITTER FEED.
Bill Pulkrabek did not show fiscal restraint when he voted on Sept 15, 2009 to RAISE and cap our county property taxes by 1.94% when he supported the staff-proposed Option B.
I had offered and supported Option D on 9/15/09, which was a ZERO Levy increase, with added spending cuts totaling $850,000 dollars to balance out a 1% increase for LWLP.
My SECOND (pleasant) SURPRISE came when Commissioner Myra Peterson voted against Bill's option B (at the time she supported the levy increase but did NOT support LWLP) and so voted against Bill's motion to increase the levy.
SUMMARY: on Sept 15, the board vote was 3:2 with the two female commissioners voting against a 1.94% property tax increase.
Disappointingly, Bill's approach to wait until Dec to vote against a levy increase was TOO LITTLE too late…
And I do agree with your previous posts here regarding the need for greater attention to local office holders and how they vote. There's no Taxpayers League for city council members, or school board office holders.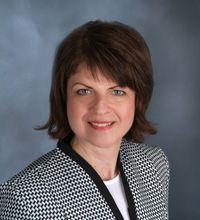 ___________________________________________________________________________