Ron Paul Wins Presidential Straw Poll at CPAC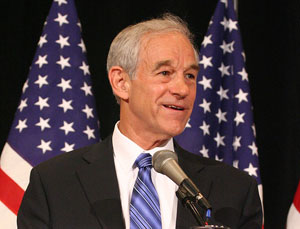 Breaking news from Fox News:
Ron Paul has ended Mitt Romney's three-year run as conservatives' favorite for president, taking 31 percent of the vote in the Conservative Political Action Conference's annual straw poll.

Paul, a Republican congressman from Texas known for his libertarian views, ran for president in 2008 but was never a serious contender for the GOP nomination.

Romney, former Massachusetts governor and a 2008 GOP candidate, has won the last three presidential straw polls at the annual conference.

The straw poll is not binding — and not necessarily a good forecaster, given that in 2008, John McCain went on to take the party's nomination over Romney.
Click the Link Below To See Video of Ron Paul's Speech at CPAC