2010 Senate District 52 Convention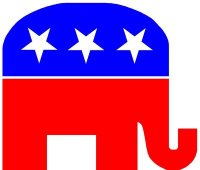 The Senate District 52 Convention was held on Saturday, February 27th at Forest Lake Senior High School on what many called Super Saturday. Led by SD52 Chair Bob Swinehart with the help of Deputy Chair Eric Langness and CD6 Deputy Chair Joe Westrup, along with many other SD52 officers and volunteers, the convention ran smoothly and accomplished quite a lot.
Congratulations to Senator Ray Vandeveer, Representative Bob Dettmer and Representative Matt Dean on receiving unanimous support of the GOP in SD52!
The process of electing delegates and alternates to the Congressional District Conventions and to the State Conventions was long, as many people were interested in representing the district, but went well overall. Slates forboth Marty Seifert and Tom Emmer were passed out at the convention. I was told that Emmer had the edge in terms of the number of delegates elected who support him for governor, though you can never be sure! We will have to wait and see how the State Convention plays out. The convention adjourned before the counting of the ballots was completed, so if you ran for a delegate or alternate position contact Chair Bob Swinehart or Deputy Chair Eric Langness to see if you were elected!
The Senate District 56 Convention will be held this weekend on Saturday, March 6th. See the Senate District 56 website for more details. Before entering the race to become a delegate, make sure you check the dates of the Congressional District 6 and State Conventions! Your job as delegate requires that you represent your district at the conventions, if you have prior commitments on these dates please do not run!