WCRW's May Meeting "Educating America" 5/14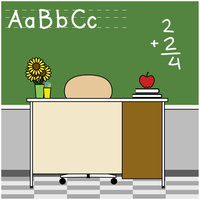 Educating America
Join Washington County Republican Women for our next monthly meeting on Saturday, May 15th! The meeting will begin at 9:00am at the Lake Elmo Inn in Lake Elmo, Minnesota. $15 includes a fabulous breakfast!
Karen Klinzing, Assistant Education Commissioner for the State of Minnesota, will talk about school choice, (she has taught in both public and charter schools);
Laurie Blank, Administrator of FCHE, a homeschooling co-op with more than 100 students, will help us understand what it is like to leave the "standard" classroom behind and take on the responsibility of educating your children.
YOU MUST RSVP to the meeting by Thursday, May13th, so that we have an accurate breakfast count! You can RSVP to VP Heidi Schumacher by evite, phone (651-739-9053) or email ([email protected]).
**ALSO, in honor of Mother's Day, WCRW is collecting donations for two local charities, Dawn's Closet and St. Croix Valley Life Care Center. CLICK HERE to see a list of items needed (diapers are at the top of the list!).