Wine & Hors D'oeuvres Reception with MNGOP Chairwoman Kelly Fenton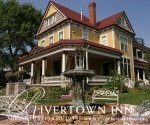 Washington County Republicans cordially invites you to a wine and hors d'oeuvres reception with Chairwoman Kelly Fenton of the Minnesota Republican Party. The reception will be held at Rivertown Inn in Stillwater, Minnesota from 6:30-9:00pm.
Invited guests include House Majority Leader Matt Dean, Senator Ray Vandeveer, Senator Ted Lille, Rep. Bob Dettmer, Rep. Kathy Lohmer, Rep. Andrea Kieffer, Congresswoman Michele Bachmann, U.S. Senate Candidates; Kurt Bills, Pete Hegseth and Dan Severson, and Anthony Hernandez – CD4 Candidate for U.S. Congress.
$15.00 suggested donation. Please RSVP to Karen Markowitz at 651-275-0543 or [email protected].
Please click the link below to view a printable invitation.