The Washington County Republicans of Minnesota welcomed Jennifer Carnahan, Minnesota Republican Party Chair as the first speaker of the 2017 – 2018 year. Jennifer is putting her 20 years of business experience to work building and strengthening the infrastructure of the Minnesota Republican Party.
Jennifer sees strong prospects for Minnesota Republicans this year. Congressional Districts 1, 7 and 8 where Trump had strong wins in the 2016 Presidential Election are attainable seats. Because of upcoming redistricting during the next Census year, winning the Governor's race is key to turning our state red. The State Auditor and Attorney General are also important open seats to be won. In addition, the Secretary of State seat is vulnerable to being flipped Republican.
Carnahan spoke of the three key priorities she sees for our party:
1. Build a financial war chest for the 2018 elections
2. Eliminate the debt and reduce our operating expenses
3. Build a strong organization and operating structure
She announced that after four months, the GOP has:
1. Delivered strong fundraising results May 1 – August 31, including one of our biggest fundraising months on record (July), for a non-election year.
2. Deployed an innovative state fair strategy and turned our booth into a fundraising vehicle – by implementing a merchandise emporium – which delivered record sales: a 34.1% increase versus 2016.
3. Signed a lease amendment last week, which reduced our second largest operating expenditure (monthly rental payments) by 25%, which will result in a net savings to the party of approximately $50,000 over the next 18-months.
4. Trimmed operating expenses and right-sized the organization in May/June by 13% to provide monthly efficiencies to the organization.
5. Continued to pay down our long-term debt obligations, with reductions by nearly 10% of our total since May 1.
6. Built a top-tier team and will continue to hire 'high performing' leaders capable of elevating our organization to the next level; to ensure strong strategy, operations and execution for the 2018 election cycle.
Carnahan is spreading a positive message and is very optimistic for 2018. After a visit to the White House and to the Republican National Committee summer meetings, she reports that both are invested in turning Minnesota red in 2018.
Lastly, she explained the Political Contribution Refund Program program where an individual can be reimbursed $50 ($100 per couple) for a contribution to the party or candidate of their choice. For more information, click here.
Carnahan was enthusiastically received and everyone was very excited!
We are pleased to announce that the speaker for our upcoming meeting September 9, 2017  will be Jennifer Carnahan, Minnesota Republican Party Chairman. Plan to attend the 9:00 meeting at the Lake Elmo Inn, and bring a friend to hear Jennifer speak! Breakfast is served at 9:00 a.m.
Reservations are required; please click here.
We look forward to seeing you there!
Become a member of the Minnesota Washington County Republicans!
From the GOP website:
A native of Maple Grove, Minnesota, Jennifer graduated from Osseo Senior High School in 1995. She received her Bachelor of Science Degree from the S.I. Newhouse School of Public Communications at Syracuse University and her Masters of Business Administration from the Carlson School of Management at the University of Minnesota. Her strong business experience, combined with her entrepreneurial spirit led Jennifer to leave Corporate America behind in early 2014 to open up her own small business in Minnesota – a women's clothing boutique. After less than two-years, Jennifer's small business endeavors have expanded to two retail brands: Primrose Park and Coco & Co, both located in the Brainerd Lakes Area.
Jennifer is also highly active in her community. She helped found the National Association of Asian MBA's Twin Cities Chapter, founded the Asian Employee Network at Ecolab, has volunteered for Big Brothers Big Sisters, the Junior League of Minneapolis and Salvation Army. She is also a member of the Nisswa Chamber of Commerce, Brainerd Lakes Chamber of Commerce, Woodbury Chamber of Commerce and West Broadway Coalition.
In 2016, Jennifer attended her first-ever caucus and from there her political journey began. She was the endorsed Republican candidate and ran for the Minnesota State Senate in District 59: Downtown & North Minneapolis where she achieved the highest voter results of any Republican ever to run in that district. Through her campaign strategy and effort, she increased the vote by 4.5% and lifted every precinct in Downtown Minneapolis over 30% on her race – a first for Republicans in the fourth most liberal district in the state of Minnesota. Jennifer was also elected as a national delegate to the RNC in Cleveland in 2016 and was elected State Party Chairman for Minnesota, on April 29, 2017.
To read more, follow the link to Jennifer's biography at the GOP website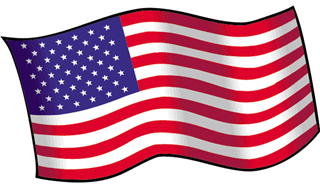 Hello everyone! Volunteers are needed for the Republican booth at the 2017 Washington County Fair; please consider volunteering! Dates and time slots are found at the link below. It is preferable to have two people for every shift, so if possible, please sign up for two shifts. The senate district will reimburse you for the cost of your ticket to get in as a thank you for volunteering. Thank you and see you there!